Evolution U-Control UC33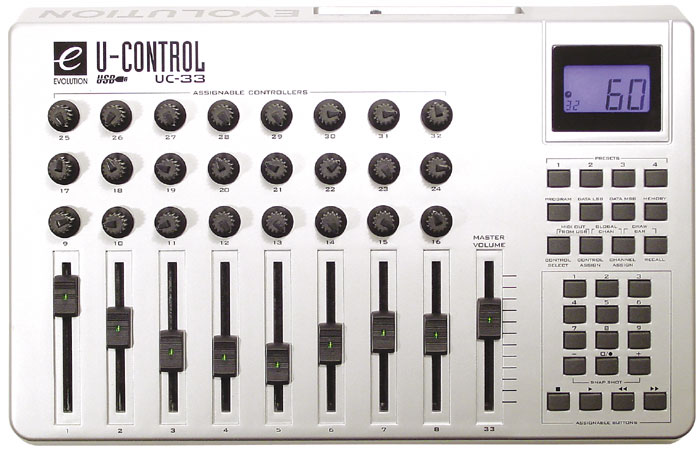 A faderbox midi device.
Type faderbox
Protocol midi
Status
osx – tested desc, looks ok. 2016-03-24, adc. transport buttons can be added when cc numbers are known.
linux – unknown
win – unknown
Something missing? Please edit the description on GitHub and send us a pull request!