Behringer X Touch Compact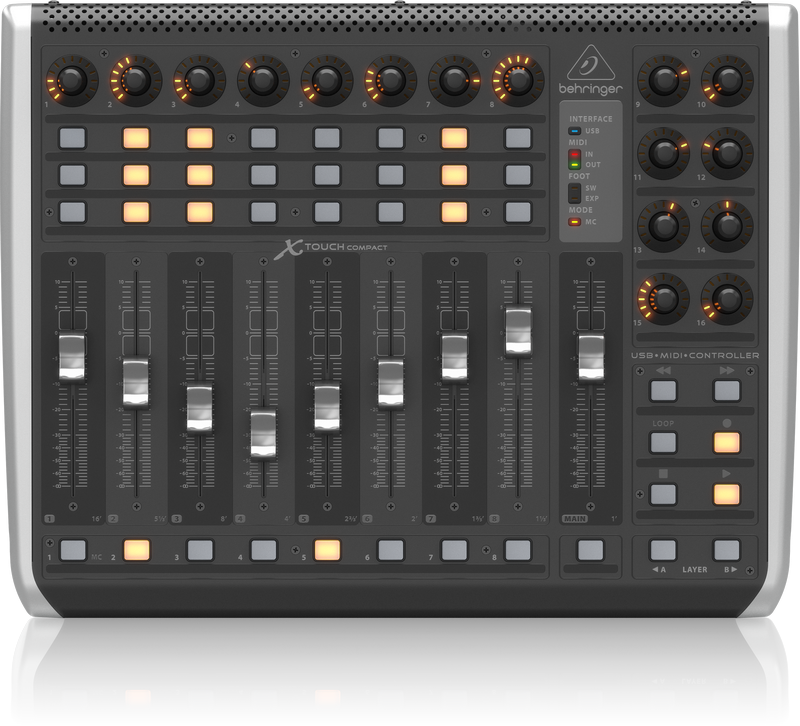 A mixer midi device.
Features

9 touch sensitive motor-faders
16 rotary-encoder
36 Buttons

Type mixer
Protocol midi
This description covers the regular mode
Status
osx – unknown
linux – tested and working, except for mackie mode; 25-05-2017 by nescivi
win – unknown
Something missing? Please edit the description on GitHub and send us a pull request!