Behringer BCR2000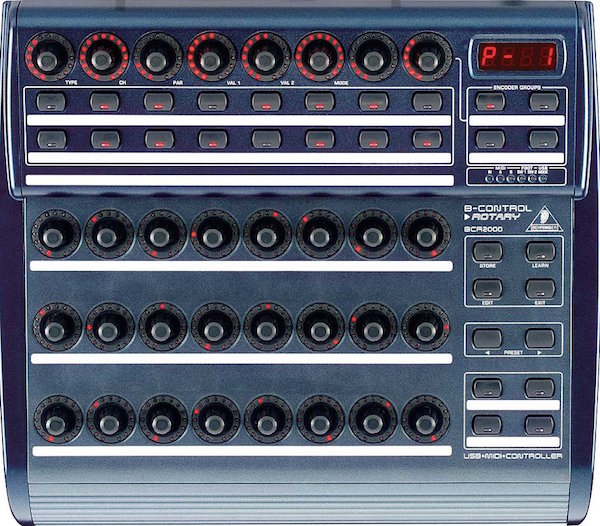 A midi device with many rotary encoders.
Features

32 rotary encoders
30 Buttons

Type mixer
Protocol midi
Status
osx – tested desc, looks good. 2016-03-23, adc
linux – tested and working, 2016-03-15, Miguel Negrão
win – unknown
Something missing? Please edit the description on GitHub and send us a pull request!