AKAI MPKmini mk2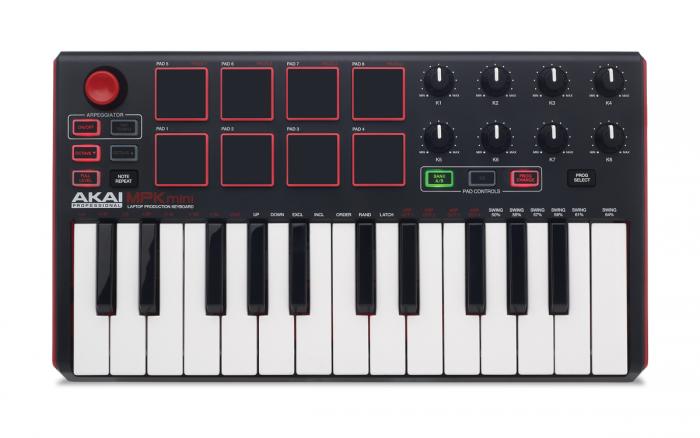 A midiKeyboard midi device.
Features
Type midiKeyboard
Protocol midi
Uses default presets.
Every key was mapped, with the exception of Prog Change.
Accidental Prog-Change activation on the device needs to be reverted by Bank A/B.
For more flexibility use the MPK MiniMKII editor.
Status
osx – tested desc only, looks ok, no gui info yet. 2016-03-17, adc
linux – tested and working
win – tested and working
Something missing? Please edit the description on GitHub and send us a pull request!