akai apc40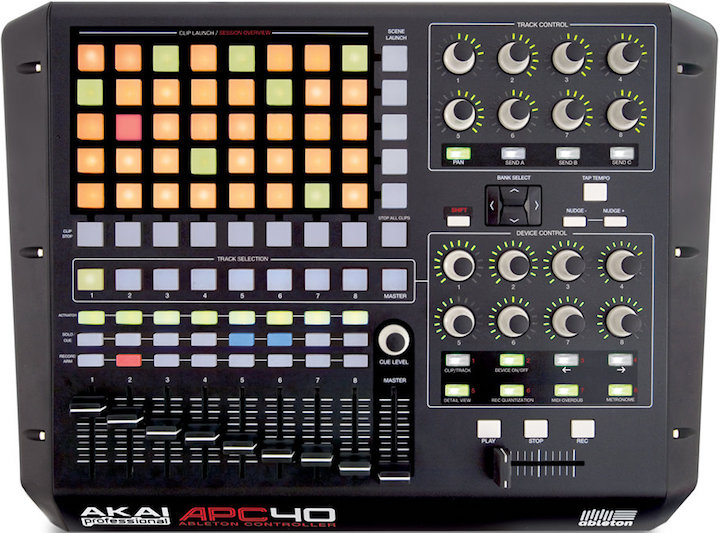 A multiController midi device.
Type multiController
Protocol midi
mapped using the 'mode 0'. TO DO: LEDs feedback in the Clip Launch http://6be54c364949b623a3c0-4409a68c214f3a9eeca8d0265e9266c0.r0.cf2.rackcdn.com/754/documents/APC40_Communications_Protocol_rev_1.pdf
Status
osx – unknown
linux – tested and working
win – tested and working
Something missing? Please edit the description on GitHub and send us a pull request!